Poltergeist (What to Know)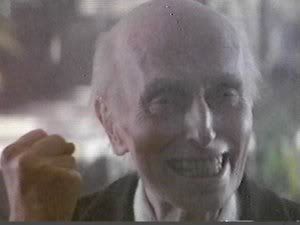 Sources have shared that the word on the street on the proposed sequel film Poltergeist: Kayeri has been shelved in favor of a shot-for-shot remake of the original 1982 film. "The original idea for Kayeri will obviously not be used for the remake." An anonymous source told the The Bloody Disgusting Web site. "Instead, the new film will be a straight-up remake of the first film. Pretty much frame-for-frame. Just think Psycho." According to the site, screenwriter Clint Morris, who wrote the script for Poltergeist: Kayeri, will not be involved in the new project. The source also sadly reported that original cast members Craig T. Nelson, JoBeth Williams & Zelda Rubinstein will not appear in the remake. The original Poltergeist, produced by Steven Spielberg & directed by Tobe Hooper, centered on a family who move into a new housing development to discover that their home was built over an ancient burial ground inhabited by angry spirits. The film spawned two theatrical sequels & an unnoticed television series, which ran shockingly from 1996 to 1999.
All I can say is give me some more static tvs & creepy door to door Reverends. Man, Reverend Henry Kane was a creepy mofo. I mean, look at em.