Across the Universe (Movie Watch)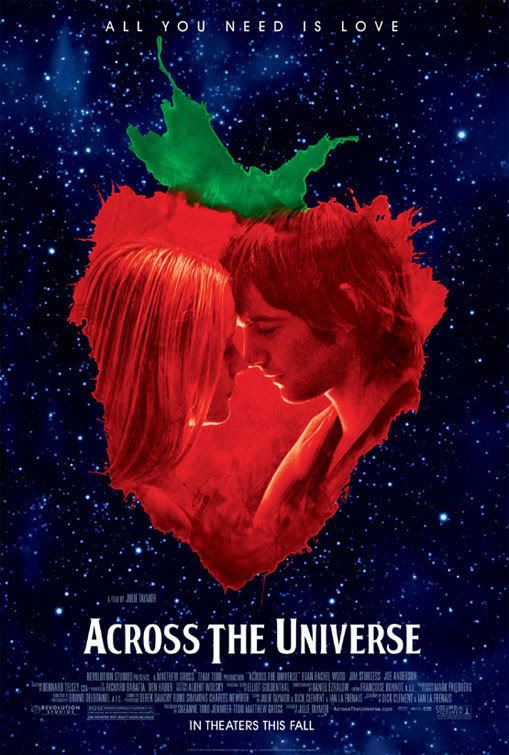 At once gritty, whimsical & highly theatrical,
Across the Universe
is an original movie musical.
A romantic musical told mainly through numerous Beatles songs performed by the characters. The story revolves around a young man from Liverpool who comes to America during the Vietnam War to find his father and instead winds up in Greenwich Village, where he falls in love with an American girl who has grown up sheltered in the suburbs. Together they experience the sweeping changes of America in the late 60's. In being set against the backdrop of the 1960s amid the turbulent years of anti-war protest, mind exploration and rock 'n roll, the film moves from the dockyards of Liverpool to the creative psychedelia of Greenwich Village, from the riot-torn streets of Detroit to the killing fields of Vietnam.
The star-crossed lovers, Jude & Lucy, along with a small group of friends and musicians, are swept up into the emerging anti-war and counterculture movements, with "Dr. Robert" & "Mr. Kite" as their guides. Tumultuous forces outside their control ultimately tear the young lovers apart, forcing Jude & Lucy – against all odds – to find their own way back to each other.
Grade: B +
Trailer
HERE