Che: El Argentino & Guerrilla (What to Know)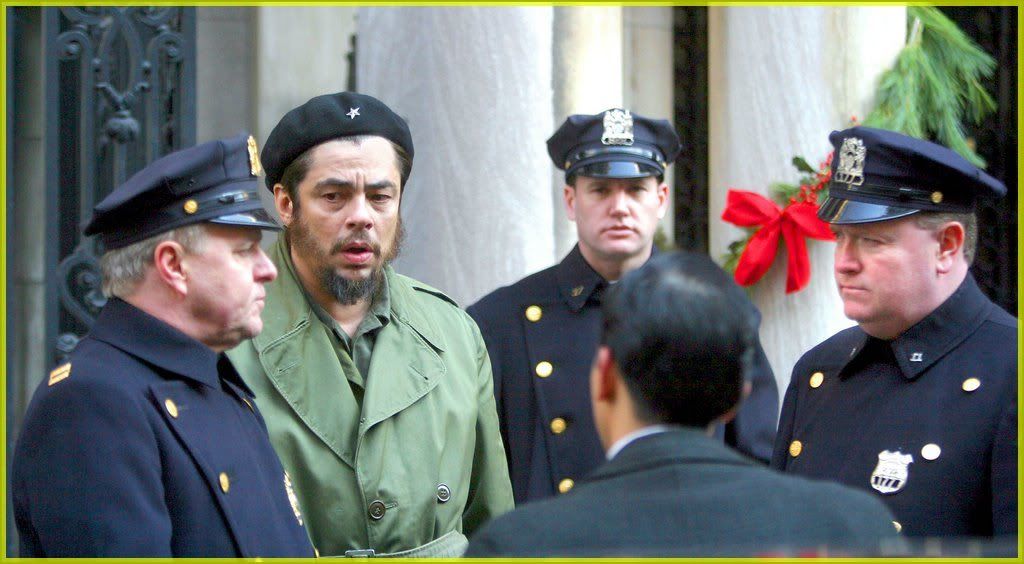 Soderbergh Making Back-to-Back Che Films
Steven Soderbergh is finally ready to make his long-gestating biopic of Latin American revolutionary Che Guevara, & he'll do so with two films.Sources have leaked to us that Soderbergh will shoot them back-to-back, using mostly Spanish dialogue. Production begins next May in Mexico & other South American locations.Benicio Del Toro will play Guevara with Javier Bardem, Franka Potente & Benjamin Bratt are in talks to play key roles. The producer is Laura Bickford, who began working on the project with Del Toro & Soderbergh right after they made Traffic together.
The first film, The Argentine, begins as Che and a band of Cuban exiles (led by Fidel Castro) reach the Cuban shore from Mexico in 1956. Within two years, they mobilized popular support & an army and toppled the U.S.-friendly regime of dictator Fulgencio Batista.
The second film, Guerrilla, begins with Che's trip to New York, where he spoke at the United Nations in 1964 & was celebrated in society circles. Soderbergh has already shot that opening footage with Del Toro and Julia Ormond, who plays TV journalist Lisa Howard.
Soderbergh has already shot that opening footage with Del Toro & Julia Ormond, who plays TV journo Lisa Howard. Journalist acted as an informal intermediary between the Kennedy White House & Cuba.
Combined budget for the pic pair is less than $70 million. Both scripts were written by Peter Buchman, who, with Del Toro, has been working with a translator to put the dialogue into Spanish. Filmmakers also have been shooting a companion documentary while researching the film, including interviews with many of those who fought alongside Guevara in Cuba & in Bolivia.